Excavation Fort Stockton, TX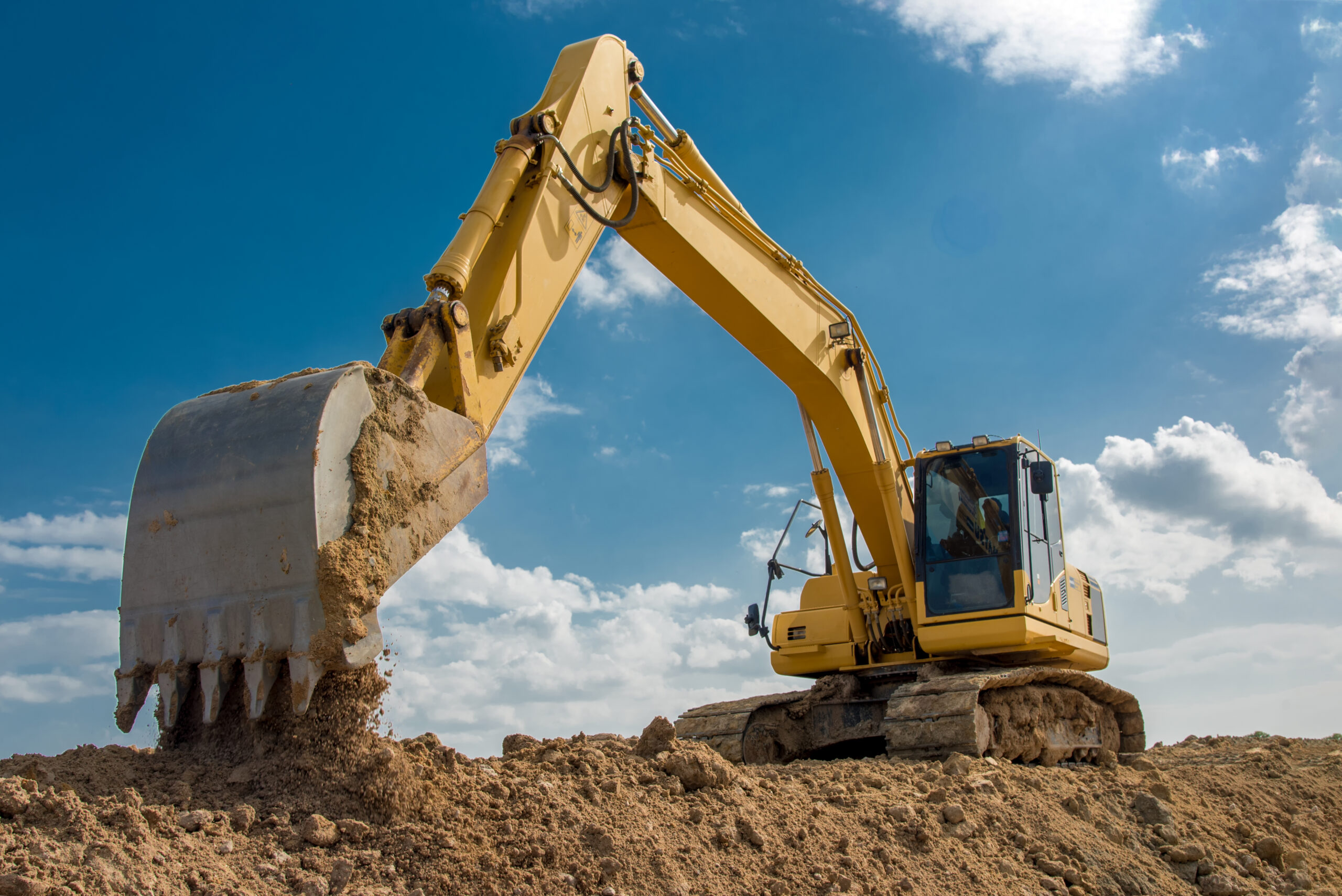 R & R Construction is a leading provider of excavation services in Fort Stockton, TX. With 40 years of experience in the industry, R & R Construction is equipped with the expertise and equipment necessary to complete any excavation project efficiently and safely. Whether for residential or commercial purposes, our skilled professionals can handle various excavation services, including site preparation, foundation excavation, trenching, grading, and more. 
R & R Construction prides itself on delivering exceptional service and quality workmanship, ensuring that each project is completed to the highest standards. If you need excavation in Fort Stockton, TX, R & R Construction is the company to trust.
We Provide Professional Commercial Excavation Services in Fort Stockton, TX
1. Roadway
R & R Construction provides a wide range of roadway excavation services for new access roads and repair and refurbishment of existing roads. Our excavation contractors in Fort Stockton, TX, are experienced professionals with the expertise and equipment to perform various excavation projects, including roadway excavation.
Our roadway excavation services typically involve removing the earth or rock materials from the ground to make way for the roadway's foundation, subgrade, and subbase layers. The excavation process may also involve grading the ground to ensure the road's surface is level and smooth and installing drainage systems to prevent water buildup on the roadway.
2. Water Management & Ponds
R & R Construction provides comprehensive water management and pond excavation services for various projects, including detention ponds, retention ponds, frac ponds, and engineered frac ponds. As a residential excavation service, we have the skills and equipment to handle large and complex excavation projects effectively, safely, and to the highest standards.
R & R Construction's water management and pond excavation services typically involve clearing and grading the site to create the pond's foundation and excavating the pond to the required size and depth. They can also install any necessary piping and drainage systems to ensure proper water management and provide additional services such as liner installation, vegetation removal, and site restoration.
3. Frac Ponds & Engineered Frac Ponds
We offer Frac ponds and engineered frac ponds excavation that involves excavating the ground to create a storage pond that can hold large volumes of water for hydraulic fracturing operations in the oil and gas industry. These ponds are typically constructed to hold large amounts of water for extended periods, and they may be lined to prevent water leakage into the surrounding soil.
4. Detention Ponds
We offer detention pond excavation which refers to excavating the ground to create a pond to manage stormwater runoff and prevent flooding. Our detention ponds are typically used in urban and suburban areas where paved surfaces prevent rainwater from soaking into the ground, causing excess water to run off and potentially causing flooding.
5. Site development
Stages and plans for a project may require a site to be demoed, cleared, and grubbed before they start. We use the latest technology before grading and excavation can begin.
Your friendly excavation company near me, R&R Construction, creates a plan to protect the environment and nearby structures from demolition damage. It is our team's specialty to handle any demolition type, and we protect adjacent structures and comply with regulation disposal and dumping requirements to make the process easier for you.
6. Right of Way services
R & R Construction's right-of-way services include acquiring, surveying, clearing, and maintaining right-of-way land.
Our right-of-way services also include vegetation management, which involves the removal of trees, shrubs, and other vegetation within the right-of-way to ensure the safety and reliability of infrastructure. R & R Construction uses specialized equipment and techniques to safely and efficiently mow, clear, and manage vegetation while minimizing the impact on the surrounding environment.
7. Environmental Construction
Our comprehensive services allow us to excavate and install culverts, backfill, and subgrade roadways. We make our own cattle grids and cattle guards. Animals are prevented from entering a production area by a cattle grid or guard. 
Metal pipes are usually used as cattle guards over ditches. The ditch deters cattle, horses, sheep, and goats. 
We Specialize In Oil & Gas Excavation Needs In Fort Stockton, TX
Oil and gas excavation is a critical part of the energy industry, and R&R Construction recognizes the importance of this work. With years of experience in excavation projects, we understand the unique challenges associated with oil and gas excavation, such as the need to work in remote locations and the importance of safety and environmental regulations. 
Our team has the expertise and equipment to tackle even the most complex oil and gas excavation projects, ensuring the work is completed efficiently and safely. We take pride in our ability to provide high-quality excavation services near me to the energy industry and are committed to delivering results that exceed our client's expectations.
Excavation Cost near Fort Stockton, TX
Typically, excavation costs are calculated on a per-cubic-yard basis. The cost per cubic yard can vary from a few dollars for simple excavation projects with easy-to-dig soil to several hundred dollars for more complex projects with difficult-to-dig soil or rock. 
In addition to the per-cubic-yard cost, other factors that can affect the overall cost of excavation include transportation and disposal costs for the excavated material, permits, fees, and any necessary site preparation work.
High-Quality Grading and Excavation Company in Fort Stockton, TX—Contractors You can Trust.
To guarantee we're giving you the best price in Fort Stockton, TX, for residential excavation near me- Quotes are always provided before shovels are touched. Our clients often express how much they appreciate our straightforward, no-nonsense approach to excavation. We can handle the finances for you, so you can focus on how beautiful your property will be.