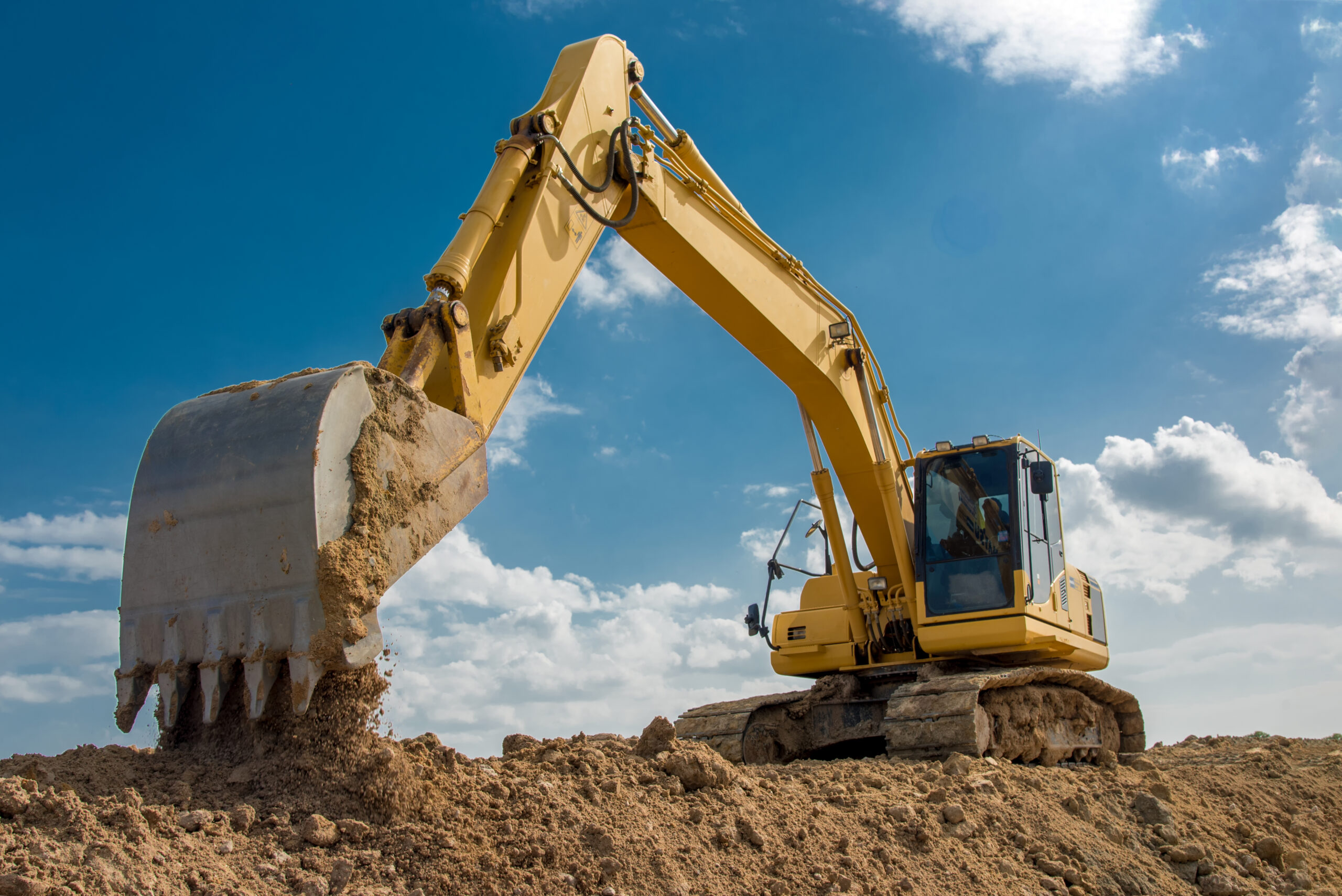 With a full suite of excavation, utility, and site preparation services, R & R Construction is a leading excavation company in the area. Midland, Texas, is home to our commercial, industrial, and municipal services.
We understand the challenges in providing engineers, inspectors, consultants, and excavation contractors in Midland, TX, with up-close, hands-on access to an ongoing project. We can accommodate these challenges within tight deadlines and strict budgets.
Regardless of your project's complexity, we can provide all the necessary inspection equipment and services to bring it within your budget.
We Provide Professional Commercial Excavation Services in Midland, TX
Commercial excavation services lay the foundation for the success of a project's overall development. The experienced excavation contractors in Midland, TX, and field personnel work together to ensure we consistently deliver quality work and the finest product on time and within budget, regardless of the scope or complexity of the job.
1. Roadway
The excavating experts at R&R Construction can handle all your roadway needs. New access roads are constructed, and existing ones are repaired, refurbished, stabilized, and widened. With safety and quality at the top of our minds, we use diverse equipment and the latest technology to accomplish your goals. We provide free quotes and consultations on quality, dependability, and safety for excavation in Midland, TX. Call us to schedule an appointment.
2. Water Management & Ponds
Frac Ponds & Engineered Frac Ponds
Frac ponds are storage tanks that hold vast amounts of water used in hydraulic fracturing. During the development, fresh water may be stored in frac ponds, produced from the well, or flow back from the well. During extraction, frac pits receive large flow back that may contain chemicals, radioactive elements, and other pollutants. Therefore, pits are typically lined with thick plastic and sealed at the seams.
Tailcoat designs vary enormously depending on your needs and your site's potential challenges. Our team of experts for residential excavation near me can help you determine the best location and size for your hydraulic fracturing pit.
Detention Ponds
Detention ponds or "detention basins" are large depressions in an urban landscape that receive and store stormwater runoff from large drainage areas. Water retention basins, sometimes called "wet basins," contain permanent water ponds.
You can repurpose that water for livestock or water crops in little time if you have either detention pond on your property. Your assets will be protected when you manage water on your property this way. Establishing the proper positioning and considering the surface area and rainfall are the most crucial factors when considering a detention or retention pond.
3. Site development
Demolition, clearing, and grubbing of a site are often required before staging and planning for a project. For topsoil stripping and bulk excavation, a site must be prepared for demolition, clearing, and grubbing. Before grading and excavating can begin, our estimators and operators use the best technology available.
An excavation company near me, like R&R Construction, establishes a plan to ensure that the demolition site does not harm the environment and nearby structures. Our team can handle any demolition type, and we follow the proper disposal and dumping requirements, protect adjacent buildings, and complete the site in the finished state to begin the next phase.
4. Right of Way services
It is essential to manage the right of way to manage assets efficiently and on time, and it contributes greatly to the reliability of utility systems and managing outages. When ROW maintenance is performed, energy delivery infrastructure can be inspected, maintained, repaired, and power can be restored if a problem arises.
5. Environmental Construction
The excavation services near me by R&R Construction have provided excavation and construction services for over 40 years. With our full suite of services, we perform excavation, culvert installation, backfilling, and subgrade for roadways. The cattle grids and cattle guards we build are made by us in superior build quality & finish. A cattle grid or guard prevents livestock from entering a production area.
It's usually a metal pipe laid over a ditch that forms a cattle guard. Among other livestock, cattle, horses, sheep, and goats are deterred by the ditch. Access to the work site is made possible by the pipe. As part of a stormwater prevention plan (SWP3), stormwater pollution prevention plan (SWPPP), or stormwater pollution prevention program (SW3P), a checklist of activities is presented to review the project and provide best practices for stormwater management.
We Specialize In Oil & Gas Excavation Needs In Midland TX
A complex network of oil and gas pipelines that stretch across the country transports millions of dollars worth of pressurized gas or crude oil to their production and refining facilities, so the oil and gas industry is very protective of the safety and integrity of their pipelines and facilities.
R & R Construction can safely excavate beneath high-pressure lines in congested areas to carry out facility maintenance. The efficiency of soft digging results in higher production rates and lower maintenance costs. R & R Construction provides valuable excavation services near me to minimize pipeline damage and worker injury with vacuum excavating and safety training.
High-Quality Grading and Excavation Company in Midland, TX—Contractors You can Trust.
To guarantee we're giving you the best price in Midland, TX, for residential excavation near me. We always provide quotes before our shovels touch the ground. We often receive comments from our clients about how much they appreciate our straightforward, no-nonsense approach to excavation. With us, you won't have to worry about the financials, allowing you to focus on how beautiful your property will be.