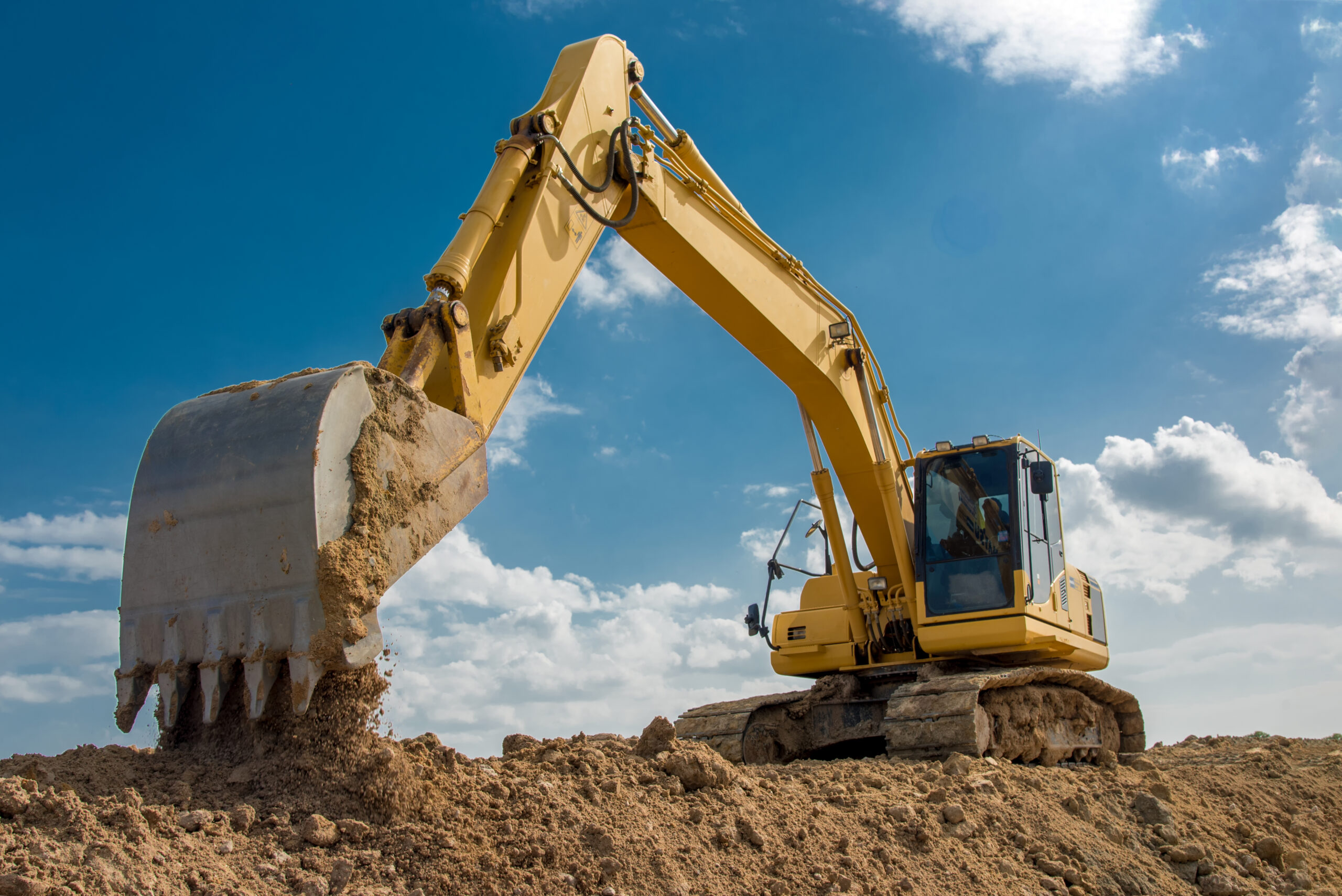 Here at R & R Construction we are heavily immersed in providing Excavation Services to our clients in Pecos, Texas, to meet their varying requirements. To ensure the quality of our services, we also take the time to understand our client's needs before finalizing the process. Assured accuracy and precision are hallmarks of our Excavation service.
Our excavation in Pecos TX is based on advanced techniques. We provide high-quality service under strict quality controls, and our prestigious clients can take advantage of our professional services at a reasonable cost.
As a trustworthy contractor and provider of Excavation services, R&R Construction stands out among the competition. No damage is caused to the surrounding area due to this Excavation service. We offer Excavation services according to the exact needs of our clients. We deliver Excavation services using advanced technology and cutting-edge machines.
We Provide Professional Commercial Excavation Services in Pecos TX
With reliable, efficient, and cost-effective excavation services, R & R Construction is a leading excavation contractor in Pecos, TX. To ensure that the work is completed exceptionally and on budget, we use the latest equipment and provide in-depth training to our operators.

We handle projects of all sizes, including tight, confined spaces. We have worked on various job sites as one of the top professional excavating services. Safety is our number one priority, and we will ensure that your site is clean and ready to use when we are done. Our goal is to leave the site untouched for your next project and to finish our work without damaging the ecosystem.
1. Roadway
Count on R&R Construction for all your roadway excavation needs. Existing access roads are repaired, refurbished, stabilized, and widened, and new access roads are constructed. Our team uses the latest technology and equipment to accomplish your goals, keeping quality and safety in mind. We provide free quotes and consultations on quality, dependability, and safety for excavation services near me.
2. Water Management & Ponds
Frac Ponds & Engineered Frac Ponds
A frac pond holds a large amount of water used in hydraulic fracturing. In the development process, fresh water may be stored in frac ponds, produced in the well, or pumped back from the well. The flow back from frac pits can contain chemical contaminants, radioactive elements, and other pollutants during extraction. Thus, pits usually have thick plastic linings sealed at the seams.
You can choose a tailcoat design most suitable for your needs and potential challenges at your site. Hydraulic fracturing pits can be sized and placed according to your needs by our experts for residential excavation near me.
Detention Ponds
A detention pond, also known as a "detention basin," is a large depression in an urban landscape that receives and stores stormwater runoff from a large drainage basin. Permanent water ponds are found in water retention basins, sometimes called wet basins.
A detention pond on your property can be used to repurpose water for livestock or crops in a short amount of time. The water on your property will be protected if you manage it this way. Considering detention or retention ponds requires careful positioning and consideration of surface area and rainfall.
3. Site development
Before staging and planning for a project, a site may need to be demoed, cleared, and grubbed. Before topsoil stripping and bulk excavation, demolition, clearing, and grubbing are required. We use the latest technology before grading and excavating can begin.
Your friendly excavation company near me, R&R Construction, creates a plan to protect the environment and nearby structures from demolition damage. Our team can handle any demolition type, and we comply with the proper disposal and dumping requirements and protect adjacent buildings.
4. Right of Way services
Asset management is essential for managing assets efficiently and on time, managing outages, and ensuring utility system reliability. ROW maintenance provides an opportunity to inspect, maintain, and repair energy delivery infrastructure while restoring power if a problem develops.
5. Environmental Construction
For over 40 years, R&R Construction has offered excavation in Pecos, TX. With our full suite of services, we perform excavation, culvert installation, backfilling, and subgrade for roadways. The cattle grids and cattle guards we build are made by us. A cattle grid or guard prevents livestock from entering a production area.
A cattle guard is usually formed by a metal pipe laid over a ditch. The ditch deters cattle, horses, sheep, and goats, among other livestock. The pipe provides access to the work site. Stormwater pollution prevention plans (SWPPP), stormwater pollution prevention programs (SW3P), and stormwater pollution prevention plans include a checklist of activities reviewed to provide the best stormwater management practices.
We Specialize In Oil & Gas Excavation Needs In Pecos, TX
A complex network of oil and gas pipelines that stretch across the country transports millions of dollars worth of pressurized gas or crude oil to their production and refining facilities, so the oil and gas industry is very protective of the safety and integrity of their pipelines and facilities.
R & R Construction provides valuable excavation services near me to minimize pipeline damage and worker injury with vacuum excavating and safety training. R & R Construction can safely excavate beneath high-pressure lines in congested areas to carry out facility maintenance. The efficiency of soft digging results in higher production rates and lower maintenance costs.
High-Quality Grading and Excavation Company in Pecos TX—Contractors You can Trust
With our excavation capabilities, we can provide comprehensive construction services from the ground up. In addition to site preparation and earthwork, our in-house excavating contractors provide turnkey services for all climates and substrates.
R & R Construction delivers outstanding residential excavation near me service and bottom-line value across the entire project lifecycle when you work with us as your excavating company. Get it done right the first time with a trusted construction partner.
R & R Construction delivers on its promises. Everything we do is focused on delivering trustworthy, honest experiences. Let's talk about your excavation needs today.