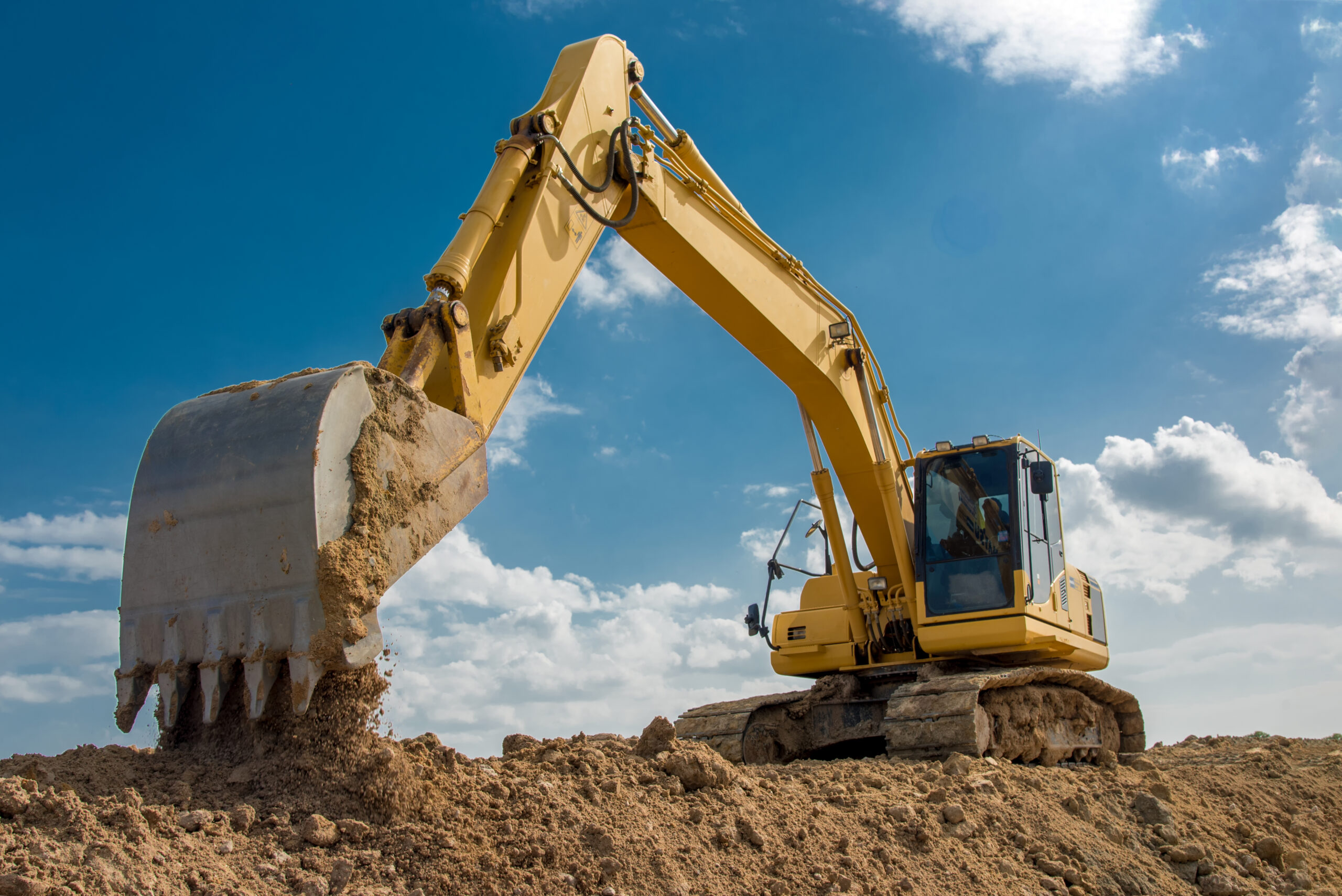 40 Years of Successful Excavation, Dirt Work and Pipeline Work: R&R Construction's History of Getting the Job Done Right
Veteran Owned & Operated:  Quality and Dependability you Demand
R&R Construction has been serving the Oil & Gas, Power Generation and Construction industry since 1981. What began with a backhoe has transformed into a full-scale excavation operation serving West Texas construction and excavation needs. Over the years, we have honed our skills in heavy civil services and dirt work as excavating contractors by working on everything from oil & gas sites to building commercial sites. This experience has equipped us with the skills to get your excavation job done right, whether it's on residential, commercial or industrial sites. We know how to handle excavation services with a motivated and experienced team that understands excavation work.
We Provide Excavation Services For Commercial Construction Projects
Commercial construction projects typically require specialized or experienced excavation companies and crews; R&R Construction is proud to be able to provide that service. We've been doing so for over 40 years in Texas and have built a reputation for our ability to get jobs done right. When you hire us for your next commercial project, we'll build well pads, clear brush, install new access roads, dig trenches, build foundations or install drainage systems—whatever it takes to get your job done as quickly and efficiently as possible. Call our office today to discuss excavation services near me or ask any questions about getting started on your next commercial project. We offer:
Oil & Gas Drilling Pad sites
New access roads
Refurbishment of existing roads
Safety fencing
Install cattle guards and culverts
Detention and retention ponds
Mass and fine grading
Rock crushing
Right of Way Services: mowing, restoration and clearing
Frac ponds/ Engineered Frac Ponds
Gas plant compressor plants
Pipeline services: valve & pump replacement, pipe fitting, welding and pigging
And more!
We Specialize In Oil & Gas Excavation Needs
We know and understand the oil & gas industry. The knowledge and experience our crews have built up allow our clients from the oil and gas world to know that they are working with an excavation contractor who specializes in building sites for energy companies and that we understand the bigger picture of their project. Because we've been doing it since 1981, we know exactly what to do to create a site that meets your needs. Our team can perform mass and fine grading for frac ponds, deep buries, rig location buildouts and compressor stations.
Our expertise means we can get jobs done quickly and with great care – so your project is safe and secure every step of the way. We want to be your go-to excavation company in Texas and New Mexico!
Our safety record sets us apart. The excavating contractors near me at R&R are A-rated in ISNetworld and Veriforce.
Solar Plants and Wind Farm Excavation, Dirt Work, and Landscaping
Texas has ideal conditions for commercial solar farms and wind farms. R & R Construction has the experience and equipment to help build solar plants throughout Texas. We can assist with excavation near me, access roads, site and brush maintenance, septic systems, and detention ponds. Wind farms are throughout Texas. R & R Construction is licensed and insured to help owners, engineers, and architects build and maintain wind farms in Texas. We perform road construction for access roads, road maintenance, crush rock, haul material and construct security fence perimeters.
Right of Way Management for Pipeline and Utility Electrical Lines
There are pipeline, electrical, and natural gas lines running throughout Texas. R & R Construction performs vegetation management throughout Texas. We clear and maintain Right of Way, ROW, for pipeline companies, electrical utilities, and chemical companies. The Right of Way is typically a strip of land 20 – 150 feet wide containing the pipeline. These Right of Ways needs to have the trees maintained and grasses cut. If the vegetation is not maintained, the pipeline will be inaccessible to workers performing inspections and maintenance. Thus keeping the right-of-way clear and maintained is essential to safe operation and access for electrical lines and pipelines. R & R Construction performs Right of Way clearing, mowing and restoration
Areas We Serve
We have a team of professionals with over a decade of excavation experience. Our long-time relationships with our clients have resulted from our dedication to ensuring their needs are met and that any questions they have can be answered. Having an impeccable service record and years of experience on both large and small projects, R & R Construction is uniquely positioned to handle any job site, location, or project need they may have, regardless of its size, scope, or location. 
We majorly serve: